The T.E.A.C.H. (Teacher Education and Compensation Helps) Early Childhood ® Scholarship Program
The T.E.A.C.H. (Teacher Education and Compensation Helps) Early Childhood ® Scholarship Program is a licensed program of the Child Care Services Association. It is a national, evidence-based strategy that creates access to higher education for teachers, directors and family child-care providers (early educators) working with young children.  T.E.A.C.H. provides comprehensive scholarships to enable educators to take coursework leading to credentials and degrees by making it possible for them to afford both the time and expense of going to school.  At the same time, T.E.A.C.H. will help leverage the financial resources necessary to provide capacity in higher education to helping individuals attain their educational and career goals.  T.E.A.C.H. is a change agent for the early care and education (ECE) workforce and system.The T.E.A.C.H. Early Childhood ® Arkansas Scholarship Program was developed to upgrade the level of education of teachers working with young children while making the educational process affordable, increasing wages and reducing turnover.  With funds from the Arkansas Department of Human Services, the program is now in Arkansas and has had remarkable success. Teachers and their sponsoring centers overwhelmingly support the program in their evaluations. Teachers typically complete 4-17 credit hours per year and remain in their sponsoring centers, this reducing turnover.
Any teaching staff who would like to attend a college to enroll in coursework in Early Childhood Education and who is employed full-time (30 hours/week minimum) in a licensed child care center and earns no more than $15 per hour or has a licensed family child care home and earns no more than the equivalent of $18 per hour is eligible to apply for a scholarship.  Scholarships are awarded based on need and commitment to the Early Childhood Education field, as shown through information on the application and availability of funds.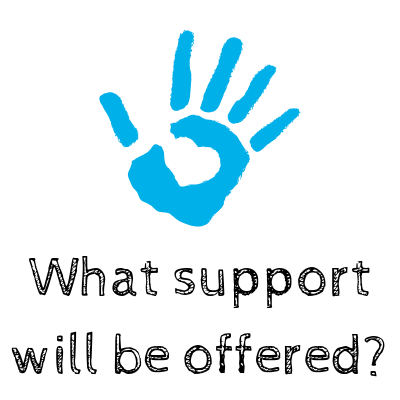 T.E.A.C.H. Early Childhood ® pays for 90% of tuition and books, provides an $80 travel stipend each semester, reimburses the center for $11 per hour of release time given, provides $450 in bonuses for teachers who complete their contract and provides counseling and administrative support for the program.
Centers must agree to sponsor a scholarship teacher by contributing a portion of the cost of tuition (5%), giving teachers paid release time each week (3-6 hours) and agreeing to award the teacher a $300 bonus upon completion of the one-year scholarship contract.  T.E.A.C.H. Early Childhood ® Arkansas will reimburse centers for $11 per hour of release time.
To help with their cost of the degree, teachers may also look for additional sources of scholarships and grants, including Pell Grants.  If they are eligible, they may use those funds towards their portion of books/tuition and living expenses.  Teachers may also choose to obtain their CDA credential while working on their Associate degree.  In this case, the T.E.A.C.H. grant will cover 90% of the cost of the CDA assessment.
As scholarship recipients, teachers must attend classes and successfully complete 9-15 semester hours toward a certificate, diploma or associate degree in early childhood education during the contract year.  Teachers are expected to contribute 5% of the cost of tuition and 10% of the cost of books each semester.  At the end of the scholarship year, teachers must promise to continue to teach at their sponsoring center for another year in return for a bonus.
Profit, not-for-profit, faith-based public and Head Start programs have all sponsored scholarship teachers. Any licensed center or family childcare home in good standing wishing to make a commitment to teacher education and compensation by meeting the terms of the scholarship contract is eligible to sponsor up to two scholarship recipients.
Are you a director or administrator thinking about sending employees back to school with a T.E.A.C.H. scholarship? Watch this video!
Forms for Current Recipients and Sponsors
Form C (Release Time) Reimbursement
T.E.A.C.H. Early Childhood ® Arkansas is currently accepting applications for our Spring 2021 wait list. Due to an overwhelming response to this program, funding for any NEW Associate degree scholarships in the remainder of 2020-21 is extremely limited. At this point, all applicants will be placed on a wait list, and no scholarships will be officially awarded until we confirm that funding is available for the upcoming semester. If you plan to enroll in an AAS degree program, please make sure you are also applying for other financial aid like PELL. Teaching staff who are in Better Beginnings programs Levels 1, 2 or 3 will receive priority on the wait list. And then we will go by date when all required materials are received. Send an email to paul@arkansasearlychildhood.org if you have any questions.
T.E.A.C.H. College Partners
Paul Lazenby
Executive Director & T.E.A.C.H. State Manager
Paul earned his Bachelor of Science degree in Mathematics from the University of Arkansas and studied Early Childhood Education at Arkansas State University. From 2003-2009, he served in various positions at the DHS Division of Child Care and Early Childhood Education, including Arkansas Better Chance administrator and Assistant Division Director. During this time, the Division oversaw the expansion of the Arkansas Better Chance Pre-K program and the creation of the Better Beginnings Accreditation system. In 2009, he joined Arkansas State University Childhood Services as a project manager and trainer for directors and administrators of early childhood programs. Over the next seven years, Paul worked with programs applying for Better Beginnings to help them strengthen their administrative systems. Since 2016, he has served as Executive Director and Operations Manager with Western Arkansas Child Development, Inc. which operates five early education facilities in western and Northwest Arkansas. Paul has also served as Treasurer of the Arkansas Early Childhood Association.
"Having the T.E.A.C.H. scholarship program in Arkansas is the most important milestone in our education history since the creation of the state-funded pre-K program. Educating and training Arkansas' early childhood workforce is paramount to bring about the sustainable positive change we want to see in children's lives. And it will bear out what we already know—quality early childhood programs bridge the achievement gap and generate value-added benefits to our state's economy. I am both humbled and proud to be a part of this momentous next step in early education for Arkansas."
You can contact Paul at paul@arkansasearlychildhood.org
Kawai Mullen
T.E.A.C.H Scholarship Counselor Specialist
Kawai earned her Bachelor of Science degree in Early Childhood Education from Rasmussen College in Florida and her Master's in Educational Leadership for Curriculum and Instruction through York College. In the most recent year and half she shifted paths into the banking industry learning to better develop her technical skills as well as customer relationship skills. Prior to working in banking industry Kawai followed her passion in becoming a teacher. Teaching for 17 years with 15 of those years educating in the Early Childhood field in levels Pre-K through third grades. She also provided insightful mentorship to newly graduated teachers and was lead girls' volleyball high school coach and program coordinator. Kawai's other aspirations include being an entrepreneur at heart. Being a small business owner has given her the opportunity to serve her community and pay if forward through several community charitable events such as, local schools fundraising, the YMCA, Boy and Girls Club, and Waterman Hospital event for breast cancer awareness.
Kawai is extremely proud of the opportunity with the Arkansas Early Childhood T.E.A.C.H scholarships program, especially because she was a valued recipient of the T.E.A.C.H scholarship program back in 2009, which provided the funding that helped her successfully complete her CDA in Florida through the Lake Technical College. As an experienced educator she understands firsthand how valuable early learning education is and how imperative it is for our teachers to have the educational tools and training in order to provide the best quality of education and environment for our children.
"If I can provide support, knowledge, and guidance for any future educator that is my hearts objective." Be kind and pay it forward.
You can contact Kawai at kawai@arkansasearlychildhood.org