T.E.A.C.H.
Teacher Education and Compensation Helps
The T.E.A.C.H. (Teacher Education and Compensation Helps) Early Childhood ® Scholarship Program is a licensed program of the Arkansas Early Childhood Association. It is a national, evidence-based strategy that creates access to higher education for teachers, directors and family child-care providers working with young children.  T.E.A.C.H. provides comprehensive scholarships to enable early educators to take coursework leading to credentials and degrees by making it possible for them to afford both the time and expense of going to school.  At the same time, T.E.A.C.H. will help leverage the financial resources necessary to provide capacity in higher education to help individuals attain their educational and career goals.  T.E.A.C.H. is a change agent for the early care and education (ECE) workforce. The T.E.A.C.H. Early Childhood ® Arkansas Scholarship Program was developed to upgrade the level of education of teachers working with young children while making the educational process affordable, increasing wages and reducing turnover.  With funding from the Arkansas Department of Human Services, the program is now in Arkansas and has had remarkable success. Teachers and their sponsoring centers overwhelmingly support the program in their evaluations. Teachers typically complete 9-15 credit hours per year and remain in their sponsoring centers, thus reducing turnover.
Applications and brochures for Fall 2024 are currently being revised and will be available in January.
Any teaching staff or director who would like to attend a college to enroll in coursework in Early Childhood Education and who is employed at least 20 hours/week in a licensed child care center or family home is eligible to apply for a scholarship.  Scholarships are awarded based on need and commitment to the Early Childhood Education field, as shown through information on the application and availability of funds.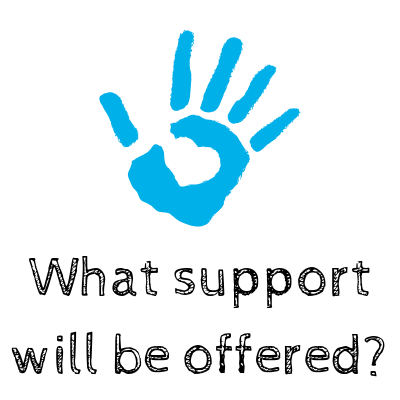 T.E.A.C.H. Early Childhood ® pays for part of your tuition and books, provides travel stipends each semester, reimburses the center for hours of release time given, provides bonuses for teachers who complete their contract and provides counseling and administrative support for the program.
Centers must agree to sponsor a scholarship teacher by contributing a portion of the cost of tuition and books, giving teachers paid release time each week (3-6 hours) and agreeing to award the teacher a bonus upon completion of the one-year scholarship contract.
To help with their cost of the degree, teachers may also look for additional sources of scholarships and grants, including Pell Grants.  If they are eligible, they may use those funds towards their portion of books/tuition and living expenses.  Teachers may also choose to obtain their CDA credential while working on their Associate degree.  All CDA coursework must be taken for college credit at an approved Arkansas college.
As scholarship recipients, teachers must attend classes and successfully complete 9-15 semester hours toward a certificate, credential or degree in early childhood education during the contract year.  Teachers are expected to contribute towards the cost of tuition and the cost of books each semester.  At the end of the scholarship year, teachers must promise to continue to teach at their sponsoring center for another year in return for a bonus.
Any licensed child care center, state pre-k program or licensed family child care home may sponsor a scholarship recipient. Profit, not-for-profit, faith-based public and Head Start programs have all sponsored scholarship teachers. Sponsors make a commitment to teacher education and compensation by meeting the terms of the scholarship contract.
Are you a director or administrator thinking about sending employees back to school with a T.E.A.C.H. scholarship? Watch this video!
What do our graduates say about T.E.A.C.H.?
I love being an Early Childhood teacher and I love my job. I am so thankful for the T.E.A.C.H scholarship and for their T.E.A.C.H team. I was so nervous about going back to college, but the T.E.A.C.H team was very patient and encouraging to me. They helped me with the financial support to finish my CDA and it also gave me the confidence to know that I could do it. I am also appreciative of my program sponsorship. My director Ariel Hunter is very encouraging, and she was the one the shared the T.E.A.C.H scholarship with me. I am hoping to go back and pursue my A.A.S soon.
My educational journey has greatly enhanced my classroom experience in many positive ways and T.E.A.C.H. played a significant role in this. I was able to spend adequate time doing my course work which better prepared me for working in a classroom thanks to the release time I used each month with my scholarship. Because I spent quality time on my projects, making sure they were durable safe, I was able to use these projects in my classroom, sharing them with the children in my care. Things such as my talk picture cards and teacher made books. In addition, T.E.A.C.H. graciously gave Lakeshore materials to scholarship recipients this past semester that I was able to use with my toddlers at my place of employment. Because of the education I have received I have a better understanding of all of these materials, making the most out of them for years to come. Learning what I have over the last year and 1/2 between night classes, late night studying, online quizzes and in person observations, has shown me that not only am I capable of working with small children on a day to day basis but that I thoroughly enjoy it. I want to go to work each day to see what developmental milestones the children in my care have reached and in what ways I can help them achieve those milestones.
Applications and brochures for Fall 2024 are currently being revised and will be available in January 2024. Applications are processed in the order received. We encourage applicants to apply as early as possible. If you plan to enroll in a degree program, please make sure you are also applying for other financial aid like PELL. Sponsors are encouraged to participate in the Better Beginnings quality rating system, but it is not required. Send an email to teach@arkansasearlychildhood.org if you have any questions.
T.E.A.C.H. College Partners
Southern Arkansas University Tech
Phillips Community College of the University of Arkansas
University of Arkansas at Monticello College of Technology Crossett
Southeast Arkansas College (SEARK)